Prostate Cancer Research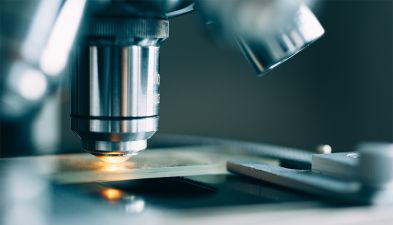 At Virginia Oncology, our approach to treating prostate cancer begins with personalized care. This is why our prostate cancer specialists are committed to exploring new cancer treatment therapies and innovative diagnostic tools through clinical cancer research. This allows the oncologists to provide treatment to their patients using the latest technologies and newest prostate cancer treatments.
Clinical Trials for Prostate Cancer
Clinical trials are a key component of the cancer research process that helps doctors and researchers find out if new cancer treatments or combinations of therapies are more effective than the standard treatments currently available to patients. The more understanding there is regarding prostate cancer treatment, the better the care many patients are able to receive. This is what clinical trials aim to do.
Many clinical trials for prostate cancer test new drugs or combinations, radiation technologies, surgical approaches, and strategies for improving the quality of life for men undergoing prostate cancer treatment. Other trials may explore whether a new or existing cancer treatments work better when combined with other forms of treatment.
Virginia Oncology participates in clinical trials that not only help develop new and better ways to treat prostate cancer for our patients, but for patients across the country as well.
Could I Benefit From a Clinical Trial?
Clinical trials are completely voluntary and only you and your prostate cancer specialist can decide if you could benefit from participation. It is important to understand, however, that there is a protocol set in place that determines who is eligible to participate. These guidelines are in place to identify appropriate participants and keep them safe. Criteria are based on a variety of factors including age, gender, previous treatment history, current overall health, and the stage of prostate cancer. In order to participate in the clinical trial, you must qualify for the study. A member of the Virginia Oncology research team will guide you through the process to see if you qualify for a particular prostate cancer research trial.
Keep in mind that clinical trials offer both advantages and disadvantages. If a research trial is suggested for you, you may want to take time to discuss the pros and cons with your prostate cancer doctor(s) and also with family and close friends. If you are considering a clinical trial for prostate cancer, here are some questions that you may want to ask your cancer care team about prostate cancer research before making a decision.
PROMISE: Research Study Using Genetic Testing to Improve Outcomes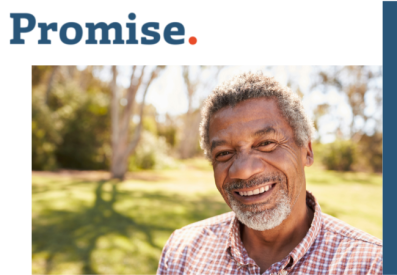 PROMISE is a registry of prostate cancer patients participating in a research study to learn how genetic differences can affect patient outcomes. Led by physicians from Johns Hopkins and the University of Washington, PROMISE is a collaboration between researchers, doctors, and patients to bring the promise of Precision Medicine to the fight against prostate cancer.
That's where you come in. You can help by joining PROMISE and sharing your genetic profile.
We'll send you a simple, home-based DNA collection kit. Your genetic information and those of others like you will provide new knowledge that will guide the discovery of new treatments for prostate cancer. Your information will be used only to learn more about how differences in a patient's genetic profile can affect their prostate cancer. It will never be sold to a third party.
PROMISE is completely free. You don't have to leave your current healthcare provider or even your house to join.
In the fight against prostate cancer, your DNA may be the most powerful tool. Learn more at ProstateCancerPromise.org or download the brochure to read about The PROMISE Pledge and how to join.
SPOTLIGHT Trial for Prostate Cancer
Mark Fleming, MD, one of our oncologists at Virginia Oncology Associates, discusses the novel PET imaging agent 18F-rhPSMA-7.3 and findings with the agent in the phase 3 SPOTLIGHT trial. Results from the study presented by Fleming at the 2022 AUA Annual Meeting showed that PET imaging with 18F-rhPSMA-7.3 frequently led to post-scan disease upstaging compared with baseline conventional imaging in men with prostate cancer recurrence.
Leading-Edge Research Available at Virginia Oncology Associates
Virginia Oncology Associates also participates in clinical trials through Sarah Cannon Research Institute (SCRI), a joint venture with US Oncology Research and one of the world's leading oncology research organizations conducting community-based clinical trials. Focused on advancing therapies for patients over the last three decades, SCRI is a leader in drug development. It has conducted more than 600 first-in-human clinical trials since its inception and contributed to pivotal research that has led to the majority of new cancer therapies approved by the FDA today.
Currently, clinical trials for prostate cancer are available at select Virginia Oncology Associates locations, including Hampton, Newport News, Norfolk, Virginia Beach, and Williamsburg. For more information on participating in these prostate cancer research trials or if you would like to learn more about our other clinical trials, please ask your prostate cancer doctor. You can also view a complete list of all of the trials available through Virginia Oncology, and search for "Genitourinary Cancer Research."