Request a Liaison Visit
Serving our cancer communities is very important to us. Our Oncology Liaisons are available to ensure all aspects of each patient's experience are of the highest standard, as stress-free and seamless as possible. A source of information and communication between our offices and yours, our Oncology Liaisons ensure that all expectations – yours and your patient's – are exceeded.

With more options than ever before in cancer care, we appreciate your trust and value our partnership in patient care. We hope that our resources help meet your needs, as well as those of every patient.
Meet our Physician Liaisons, Susan Wilkins and Denise Palm:
Southside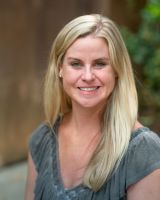 Susan Wilkins (757) 752-0062
Virginia: Norfolk & Virginia Beach
North Carolina: Elizabeth City
Western Tidewater & Peninsula
Denise Palm (757) 761-7998
Virginia: Chesapeake, Suffolk (Harbour View & Obici),
Hampton, Newport News & Williamsburg