About Virginia Oncology Associates
Together: A Better Way to Fight Cancer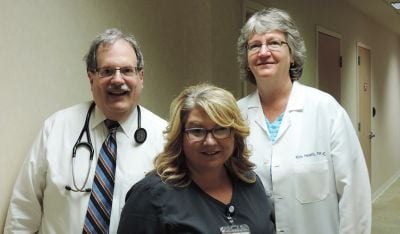 Virginia Oncology Associates is an oncology and hematology practice of physicians, specializing in the diagnosis and treatment of cancer and blood disorders. With locations spanning the southeast region of Virginia and Northeastern North Carolina, we are able to extend services and treatments to patients, including medical oncology, radiation oncology, gynecologic oncology, hematology, diagnostics, clinical research, stem cell transplantation, genetic counseling, and psychosocial oncology.
Our Mission
Virginia Oncology Associates is committed to improving the lives of those in our community impacted by cancer and blood diseases by providing compassionate, personalized, state-of-the-art care.
Practice History
Virginia Oncology Associates (VOA) has been in practice for more than 35 years. Through a common need and desire to advance and improve cancer care in our community, physicians from the Hamptons Roads area came together to form what is now the largest practice of Oncology/Hematology in Virginia. As we have increased in size, we have been able to offer to the community important, comprehensive resources that allow us to advance cancer care. In addition to our size and reputation for quality, we continue to attract top physicians from the best training programs throughout the country.
In a collaboration with Sentara Health System for Radiation Therapy services, VOA brings a multiplicity of disciplines oriented towards streamlining, simplifying, and personalizing cancer care for our patients. This collaboration allows multimodality treatments under one roof, which serve to improve the efficiency of complicated care protocols, making it easier for patients and family members to navigate the cancer care experience.
VOA has recognized and responded to its responsibility as a community educator with our collaboration with the Eastern Virginia Medical School, whose students and postdoctoral trainees avail themselves of our physicians' expertise in their instructional process. Additionally, collaborative efforts with Duke University in research and continuing education, further meet our goals of comprehensive services to the community. Finally, our affiliation with The US Oncology Network has also brought the best of national and international developments in oncology to our area.
About The US Oncology Network and Virginia Oncology Associates
Virginia Oncology Associates is a practice in The US Oncology Network (The Network). This collaboration unites the practice with more than 1,200 independent physicians dedicated to delivering value-based, integrated care to patients — close to home. Through The Network, these independent doctors come together to form a community of shared expertise and resources dedicated to advancing local cancer care and to delivering better patient outcomes. The Network is supported by McKesson Corporation, whose coordinated resources and infrastructure allow doctors in The Network to focus on the health of their patients, while McKesson focuses on the health of their practices. Virginia Oncology Associates also participates in clinical trials through Sarah Cannon Research Institute (SCRI), a joint venture with US Oncology Research and one of the world's leading oncology research organizations conducting community-based clinical trials. Focused on advancing therapies for patients over the last three decades, SCRI is a leader in drug development. It has conducted more than 600 first-in-human clinical trials since its inception and contributed to pivotal research that has led to the majority of new cancer therapies approved by the FDA today. For more information, visit usoncology.com.