Urgent C.A.R.E. (Comprehensive Assessment Rapid Evaluation) Clinic for Patients of Virginia Oncology Associates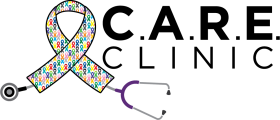 Cancer treatment often comes with side effects. For patients at Virginia Oncology Associates, schedule a visit with our C.A.R.E Clinic if you are experiencing acute symptoms such as nausea, vomiting, new leg swelling, rash, infection, or other side effects related to your treatment.
VOA's Norfolk location at the Sentara Brock Cancer Center offers urgent medical care for VOA treatment patients with same-day or next-day appointments. Please note, the C.A.R.E clinic is not for emergency care. If you are experiencing signs of chest pain, trouble breathing, severe bleeding, or other emergency-related symptoms, please dial 911
To schedule an appointment call:
(757) 466-8683
Select Option #5
C.A.R.E Clinic Location:
Brock Cancer Center
6251 E Virginia Beach Blvd.
Norfolk, VA 23502
2nd Floor
For help after hours, during the weekend, and over holidays, please page our on-call healthcare provider.