Nina Balanchivadze, MD, FACP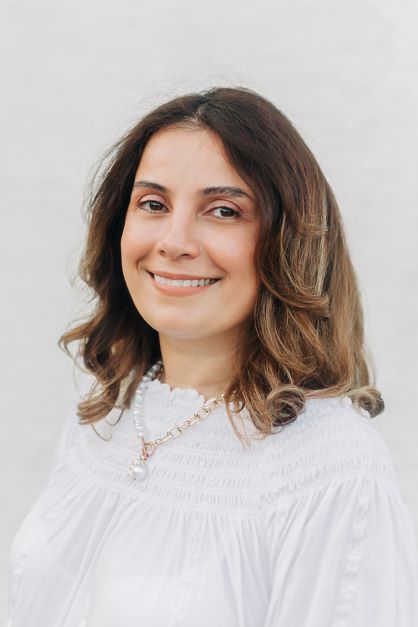 Specialties
Medical Oncology
Hematology
Primary Location
Norfolk (Brock Cancer Center)
6251 E Virginia Beach Blvd.
Norfolk, VA 23502
Main Phone:
(757) 466-8683
Radiation Oncology:
(757) 213-5770
Secondary Location
Virginia Beach (Princess Anne)
1950 Glenn Mitchell Drive, Suite 102
Virginia Beach, VA 23456
Main Phone:
(757) 368-0437
Radiation Oncology:
(757) 368-1100
Medical School
Tbilisi State Medical University, Tbilisi, Georgia
Residency
Yale - New Haven Hospital
Fellowship
Henry Ford Health / Henry Ford Cancer Institute
Board Certification
Medical Oncology
Internal Medicine
Affiliations
Fellow of American College of Medicine (ACP)
American Medical Association
American College of Physicians (ACP)
American Society of Clinical Oncology and ASH
Biography
Dr. Nino (Nina) Balanchivadze received her medical degree from Tbilisi State Medical University in Tbilisi in Georgia, completed her residency in internal medicine at Yale - New Haven Medical Center (Yale University) in New-Haven, CT, and her subspecialty training in Hematology/Oncology at Henry Ford Health/Henry Ford Cancer Institute in Detroit, MI. Her clinical interests include breast cancer, neuroendocrine malignancies and classical hematology.
She has extensive experience in leadership and education, having gained experience in her role as core clinical faculty/Assistant Professor of Clinical Medicine at Grand Strand Medical Center, Myrtle Beach, SC, where she served as the Chief of Medicine for the 369-bed acute care hospital.
During her residency and fellowship, she presented her research work at numerous national and international conferences and has published many abstracts and manuscripts. She was recognized multiple times and has been presented with many Resident of the Year awards (2012, 2013, 2014), and Teaching Attending Physician and Mentor of the Year awards (2016, 2017, 2018, 2019). She was named fellow of the year at Henry Ford Cancer Institute and has won the Robert A. Chapman Outstanding Fellow Award two years in a row. Her research activities have been recognized many times with one of her projects securing first place in a hospital-wide resident/fellow research competition at Henry Ford Medical Education Forum. In addition, Dr. Balanchivadze was granted multiple travel awards (2020,2021,2022) to present at national conferences.
On a national level, Dr. Balanchivadze served on the American Society of Hematology (ASH) Trainee Council and has been an active member of multiple committees and has facilitated many different educational sessions. She is a Fellow of American College of Medicine (ACP) and is an active member of ACP, American Medical Association, American Society of Clinical Oncology and ASH.
Dr. Balanchivadze is passionate about caring for patients with cancer, and providing personalized, state of the art, compassionate care to all her patients.