Ligeng Tian, MD, PhD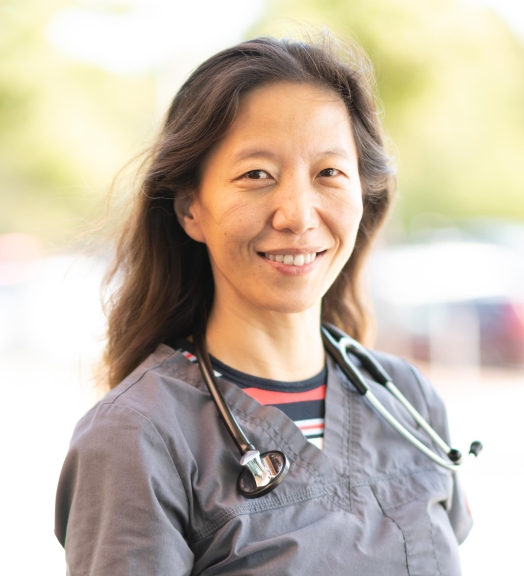 Specialties
Medical Oncology
Hematology
Primary Location
Newport News (Port Warwick III)
1051 Loftis Boulevard, Suite 100
Newport News, VA 23606
Medical Oncology / Hematology:
(757) 873-9400
Secondary Location
Hampton (CarePlex)
3000 Coliseum Drive, Suite 104
Hampton, VA 23666
Medical Oncology / Hematology:
(757) 827-9400
Radiation Oncology:
(757) 827-2430
Medical School
Beijing Medical University, China
Internship
Long Island Jewish Medical Center of Albert Einstein College of Medicine
Residency
Long Island Jewish Medical Center of Albert Einstein College of Medicine
Fellowship
Yale Medical School
Biography
Dr. Tian is board certified in Internal Medicine. She received her medical degree from Beijing Medical University, China and her Doctor of Philosophy in Molecular Biology & Genetics from Weill Graduate School of Cornell University, New York. Tian completed her Internal Medicine Residency at Long Island Jewish Medical Center of Albert Einstein College of Medicine, New York, and her Medical Oncology/Hematology Fellowship at Yale Medical School, Connecticut.
During her time at Yale, Dr. Tian participated in several clinical research studies. Her studies showed that bone marrow findings correlate poorly with the disease activity in hemophagoytic lymphohistiocytosis (HLH). She also participated in phase I clinical trials in hematologic malignancies, as well as teaching at Yale medical school. She is the author of numerous publications, abstracts and book chapters on topics in Hematology and Oncology.
Dr. Tian is a member of several professional organizations, including the American Society of Clinical Oncology and American Society of Hematology. Dr. Tian's particular clinical interests include providing personalized cancer care to patients with lung cancer and hematology.
During her free time, Dr. Tian enjoys spending time with her family, traveling and cooking.